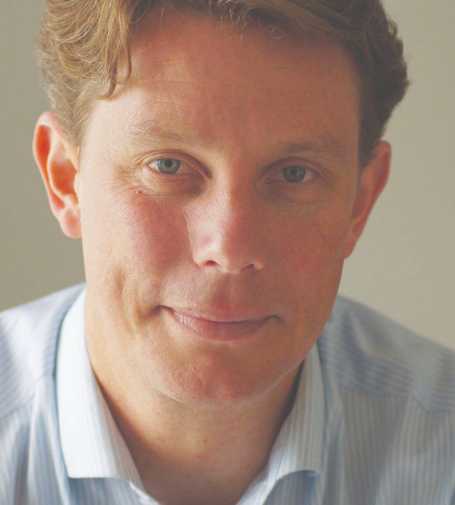 Jon Robertson, Managing Director
Not only land but the environment also found underwater is extremely hostile and poses a great danger to divers. To ward off any unforeseen situation, underwater robotics is believed to be of great benefit. Hundreds of underwater robotic systems exist that freely move underwater and carry a manipulator arm for interaction with objects underwater. The usage of such underwater robotic systems in the oil and gas industry is instrumental in monitoring and operating underwater fields. So, the demand for robotic solutions is developed with the mindset that surveillance and exploration of the seabed continues. That's how finding the right set of robotic systems is imperative. The search ends with Saab Seaeye.
For over 30 years, the company has been inspired to develop pioneering innovative solutions for the underwater environment. With substantial tank-test and lake-test facilities in the U.K., U.S., and Sweden, Saab Seaeye has well laid out its presence worldwide. More than 80 percent of its systems are exported to international markets that are present all over the world, in 25 different countries. In all of the market sectors, Saab Seaeye's robotic systems are found to solve the demanding tasks of observation, inspection, survey, repair and maintenance, light construction and intervention, deep tunnel, and environment monitoring.
The key to its success lies in the reliability and capability of its systems, coupled with the exceptional support and service offered by Saab Seaeye's team to customers during the life of the system. In a bid to stay ahead of the curve, the company focuses on the latest technologies that continue to expand the potential of electric underwater robotic systems.

Saab Seaeye primarily serves industries such as oil and gas, renewable energy, marine science, nuclear engineering, seabed mining, leisure, and security. Each one of the industry clients is provided with the leading technology in the market right now. The company's iCON™ intelligent control robotics system architecture is a rugged network of distributed devices and software that provides unparalleled real-time control and feedback from the heart of every subsystem. The pioneering innovation of Saab Seaeye gets more prominence through technological developments like brushless DC thrusters, carbon fibre pressure vehicles, iCON™ intelligent control, fault-tolerant control systems with self-diagnostics and remote satellite control. What also strikes for Saab Seaeye is the unending beneficial features that each one of its robotic systems comprises—starting from custom and proprietary tooling and sensors, including cameras, manipulators, sonars, cutters, survey and inspection sensors, to tracking systems, cleaning tools, and torque tools. All of these, together with Tether Management Systems, control cabins, launch and recovery systems, provide great innovation in electric underwater robotic systems.

Each of the systems offered by Saab Seaeye comes in different sizes, tasking and power options, from man-portable inspection to deep-rated work systems, and from tethered and autonomous vehicles to remote resident robotics. "Our iCON™ intelligent control architecture accelerates system development, provides customers with easier operation and training, simpler maintenance, upgrades, and lower real through-life cost," says Jon Robertson, Managing Director of Saab Seaeye.

Saab Seaeye has also successfully docked an autonomous vehicle to an Equinor subsea docking station to recharge its batteries and download data, demonstrating a new future in underwater technology. "For 30 years, we have been at the forefront of developments, and it's brilliant to see a major advance in the future of the industry come to fruition," concludes Robertson.