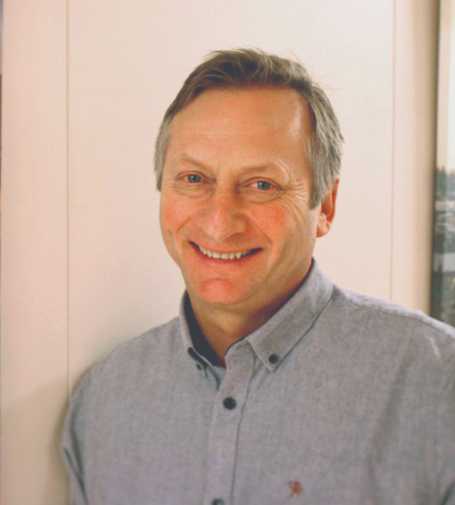 Bernt Schjetne, Managing Director
Working in the ocean is always a daunting task as no one knows what is going to happen the next moment. Tasks like cleaning, inspection, and rigging operation is often difficult to perform in the splash zone as waves, and structured-induced currents occur constantly. These obstacles can often make it too dangerous for work using traditional methods like rope access or diving. To solve the bulk of these issues, OceanTech has developed a unique technology specifically for underwater cleaning, inspection, repair, and modification services.
OceanTech is a technology-driven company that holds rich experience and a proven track record in the splash zone. The company provides services in the difficult accessible splash zone where divers and ROV's have difficulty to work. As the remotely operated access solutions are launched from the structure, platform, wind turbine, or bridge, it reduces the costs and CO2 emissions by minimising the need for support vessels, ROVs and divers. "OceanTech's technology uses all standard types of ROV subsea tooling and operates from a fixed position relative to the working area that makes the technology well suited for close inspections," states Bernt Schjetne, Managing Director of OceanTech.
The company has taken over the splash zone division from PREZIOSO Linjebygg AS, including all technology, equipment, IP and know-how as previously provided by PREZIOSO Linjebygg and LBO.

Schjetne further explains that the technology has great HSE (Health Safety Environment) benefits as there is no manual handling required when using divers during underwater operations. Moreover, OceanTech's technology is absolutely perfect for the offshore wind, aquaculture, transport and maritime sectors, as well as the oil & gas industry. The team of engineers and technicians working for the company constantly search for innovative ways of working in order to maintain a position of the preferred supplier of underwater splash zone solutions on a global scale. The engineering team also holds structural, mechanical, electro capabilities and can assist in any design, calculation or method planning challenges for clients both in or out of the splash zone.

The OceanTech Subsea Test Centre is an important component in allowing the development of innovative tools and techniques. This centre is ideally suitable for testing subsea solutions, scale testing of fish farming cages, offshore subsea operations and ROV training. The test centre includes many facilities like the dry dock, two off-traversing cranes, warm and cold storage facility, a workshop for maintenance including electro and many more. Subsea test centre technicians are also available for assisting clients with design, calculation and fabrication of prototypes or scale models of all types of electro, hydraulic, mechanic or structural equipment.

Furthermore, OceanTech has built a cutting-edge technology for providing varied services in the splash zone that includes cleaning, inspection, modification and repair. For the cleaning of marine growth and removal of corrosion protection, the company provides robotic solutions. When it comes to inspection, OceanTech's solution provides a stable platform to enable the deployment of sensors, cameras and other inspection tools which would have been impossible using divers and ROVs. Providing modifications to an underwater structure is the core competency of OceanTech. The modification work includes anode frame modification, modification of existing structures including jetty piles, installation of new structures and many others. The engineering team at OceanTech can help companies with any repair requirements in the splash zone, such as developing repair methods, design of tools and equipment and site management.

As the company works closely with the University in Trondheim (NTNU) and the Research & Development environment, it has derived great benefits and has implemented new technologies.